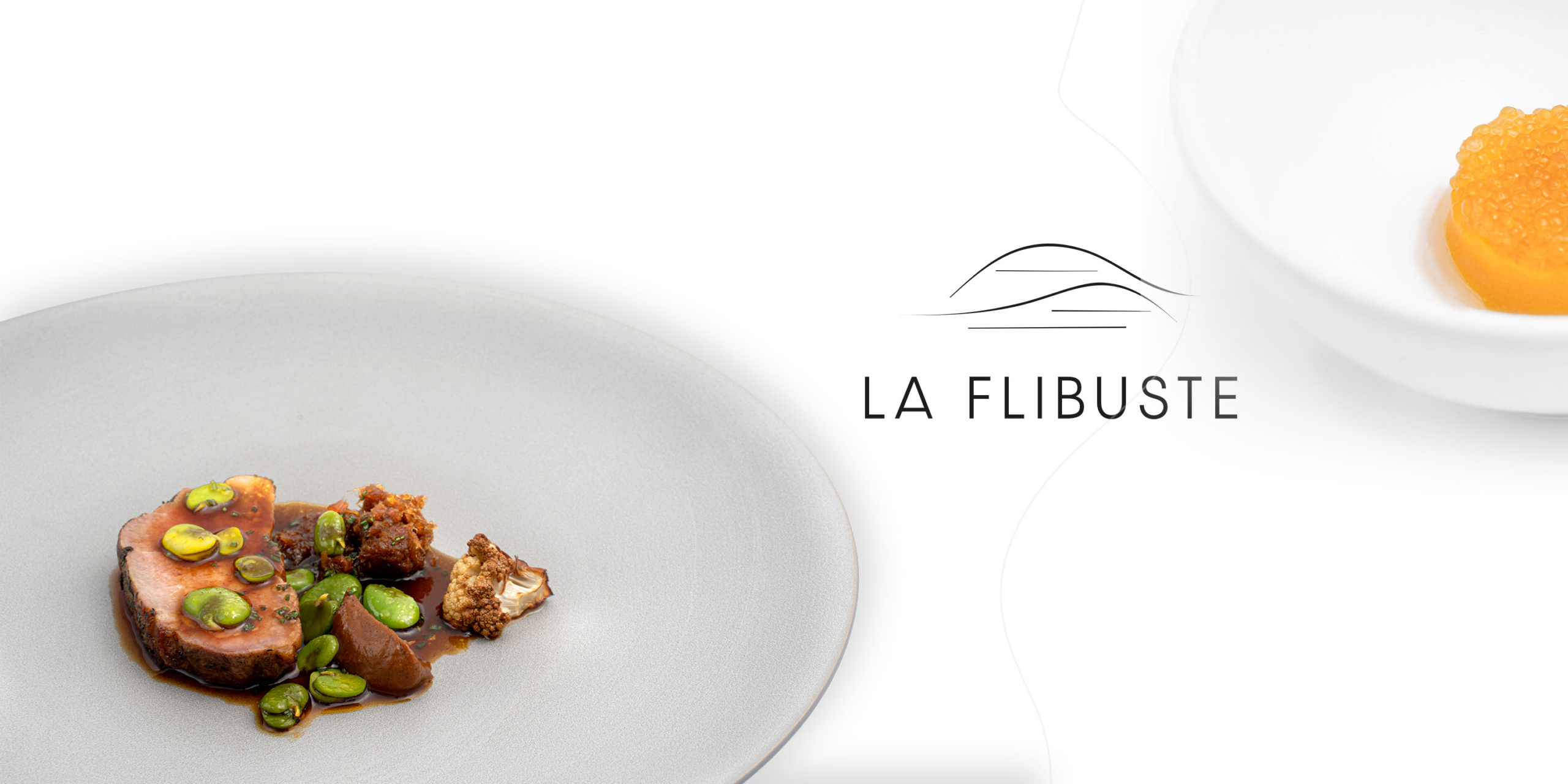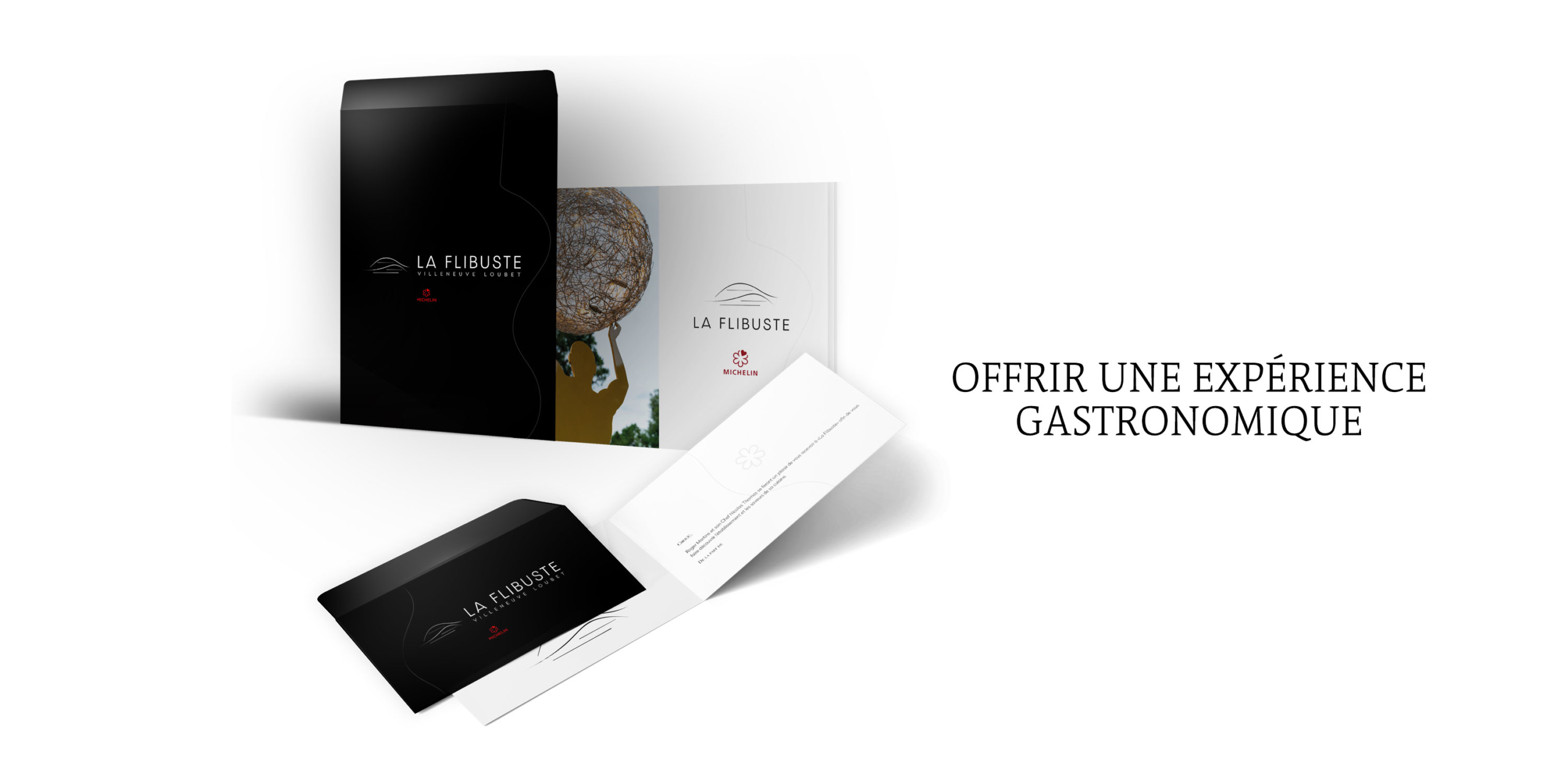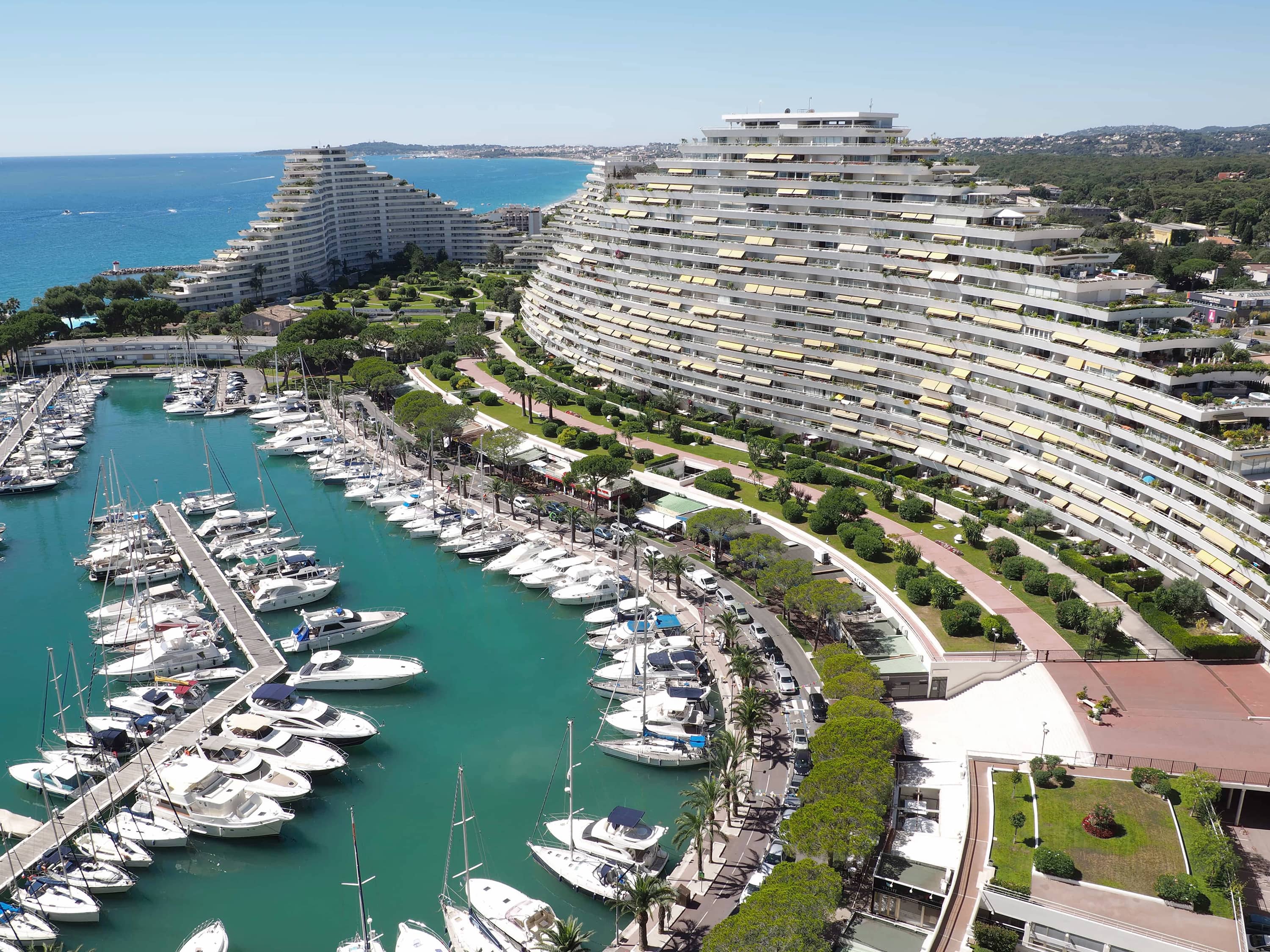 OFFER A GASTRONOMIC EXPERIENCE
Offer a personalized invitation to please the gourmets!
PORT MARINA BAIE DES ANGES – LA FLIBUSTE
Posted like a guard at the entrance of the port of Marina Baie des Anges, the restaurant la Flibuste has undergone many changes since it was taken over by Roger Martins some 17 years ago. Involved with local businesses for the past three decades, this enthusiastic entrepreneur has devoted all of his energies in the restaurant, which he has endeavoured to elevate to the higher rungs of high-end catering over the years.
The terrace, which is very pleasant in the warm season, has been extended, and a space called "Salon Martin's", next to the impressive mural wine cellar, is a favourite venue for patrons sharing a cup of tea or drinks among friends.
Nos menus sont imaginés comme une balade se dessinant à partir d'une sélection minutieuse de produits de la terre, de la mer et de nos champs en respectant les saisons.
Il n' y a pas deux jours qui se ressemblent pour nos producteurs qui doivent s'adapter à l'environnement et travailler de la façon la plus juste en ayant pour seul objectif, la qualité et le respect de la nature. C'est pourquoi, La Flibuste a décidé de faire vibrer vos papilles au gré de nos arrivages, en ayant pour seul objectif, l'excellence.
Laissez vous surprendre, déguster et vivre cet instant de lâcher-prise…
Nous vous proposons,
du mardi au samedi midi un menu qui vous sera servi en plusieurs instants,
à choisir pour l'ensemble de la table.
La force d'une rencontre, celle de la nature et d'un art en harmonie avec l'environnement.
Notre cuisine est un cocon, un voyage qui s'offre à nous
à chaque saison, invitant à découvrir les ressources de nos producteurs et de leur terroir.
Une ébullition de goûts et de textures, où la technique s'estompe derrière les saveurs, offrant une expérience unique, suivant les humeurs de chaque saison, vous invitant à vous laisser guider et surprendre. Lorsque les choses ont le goût de ce qu'elles sont, la gastronomie devient une exploration des cultures et des terroirs qui nous entourent, un voyage dans le temps et l'espace.
Une saveur de souvenirs, de réconfort, et de découverte.
Selon nous, le véritable Art gastronomique, se dessine lorsque la main, la tête et le cœur travaillent de concert pour créer des plats faisant l'éloge de la nature.
If parking places are scarce in the parking of the port, you won't have any problem parking your car as you arrive at the Flibuste; a valet parking service is available in from of the restaurant.
Rate: 10€